Terms & Conditions :
1. You must thank the person who has given you the award.
2. Copy the logo and place it on your blog.
3. Link to the person who has nominated you for the award.
4. Name 7 things about yourself that people might find interesting.
5. Nominate 7 other Kreativ Bloggers.
6. Post links to the 7 blogs you nominate.
7. Leave a comment on which of the blogs to let them know they have been nominated.
Let me do my homework before I get the punishment... Oh 'Teacher Cynthia' please don't make me stand on the chair, or else, there'll be a chance of getting one broken chair today! Hahaha...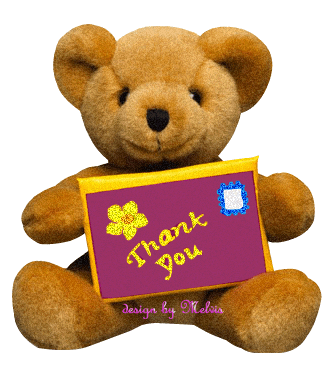 1. Thank you to
Cynthia
for passing me this award. Appreciate it very much.
2. Done.
3. The link to this award entry is
here
4. Actually, there's nothing interesting about me, just like what I wrote on my profile... a simple housewife leading a simple life... but just for the sake of joining in the fun, let me just 'goreng' you guys with this list... hahaha...
a. I am a homely person. I'd rather stay at home doing house chores without salary, rather than work at the office and get paid!
b. Mom says I am a Mrs Fussy Pot.
c. Love to bake rather than cooking, but love to eat food and not the baked treats!
d. Love to eat savory but just too lazy to prepare them
e. Don't like sweet stuff but just love to bake them.
f. Love to give others surprises but do not like people to do the same to me
g. I always think that I can do this I can do that. I actually am capable of doing it but the result is always not up to my standard! Hahaha.... Am I over-confident or what!!!
5. The 7 Kreativ Bloggers, I find all bloggers have their own creativity, but for the sake of doing my homework, or else I'll get a 'big telur ayam' mark, here are my list...
a.
Gert of Kitchen's Snippets
b.
Lubna of Kitchen Flavours
c.
Hana of HaNa's Family
d.
Uncle Lee's Blog
e.
Beachlover Kitchen
f.
Yatie and Kheirul of Sawanila
g.
Ayu of Sweetlilcraft Shop
Phew, finally I did it. It wasn't an easy task to complete the list! Don't make me do this again...please please pretty pleaseeeee........
6. Done
7. Done
Just for some updates...these were what I had been doing for the past few days, not including 500 tart shells for Ila. Thanks all for your orders....
Order from Mak Chu for her Sharifah Rodziah Reunion. Thanks Lindek for coming to collect the cupcakes. Nice knowing you...

Order from Ayu . Thank you for giving me the freedom to play with my new toys.



Order from Cikgu Rafidah. My apologies to you Cikgu. The cake deco wasn't to my utmost satisfaction.

Take care....