Salaam to everyone...
I was tagged by Kak Liza a couple of days ago and before I forget about it, I'd better do my homework, or I'll be asked to stand at the corner or maybe on the chair! Hahahaha.... So here it goes....
1. He's sitting in front of the TV, what is on the screen?
Indonesian sitcom, Wulan. Oh don't get me wrong, it's not him who really wants to watch but he doesn't have a choice because it's mama's turn to watch! Hahaha...
2. You're out to eat; what kind of dressing does he get on his salad?
Hubby doesn't like salad! So no dressings required. Normally when we ordered something, mama ended up clearing all the salads and vegetables served! Hahaha....
3. What's one food he doesn't like?
Vegetables...naughty huh?
4. You go out to eat and have a drink. What does he order?
Warm lemon tea
5. Where did he go to high school?
Sekolah Menengah Teknik
6. What size shoe does he wear?
7. If he was to collect anything, what would it be?
Foreign currency
8. What is his favorite type of sandwich?
Tuna sandwich
9. What would this person eat every day if he could?
Rice
10. What is his favorite cereal?
Not favourite though, but had to.... instant quaker oats
11. What would he never wear?
Dress...hahahaha... just kidding! Well, he's not that fussy. He wears anything suitable and comfortable.
12. What is his favorite sports team?
Team? I don't think GOLFing requires team.

13. Who did he vote for?
Undi anda adalah rahsia...
14. Who is his best friend?
ME! (ye ke bang? Ke mama perasan je ni? Muahahahahaa)
15. What is something you do that he wishes you wouldn't do?
Sleep late
16. What is his heritage?
Malacca
17. What is his favourite colour?
Blue
18. What is his habit?
If he's onto something, he'll do it wholeheartedly and beware....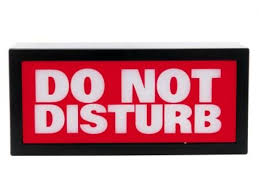 19. What is he proud of?
Family.....(ye ke bang? Ahakss)
20. Lastly, do you think he will read this?
No! That's why I am free to write whatever! Hahahahaha.... If I were to ask him, then he'll say, banyak lagi kerja lain nak buat! Muahahahaha..... there goes my moral support!