Hari ni, dapat AWARD. Tapi kena buat homework la pulak dulu. Tugasan diberikan oleh
Ben
. Ben, mama dah buat homework, jadinya tak yah diri atas kerusi eh? Bukan apa, takut kerusi patah je! Hahahaha....
Ini awardnya.....
Ini tugasannya.....
Soalannya :
Soalan 1:
Adakah anda rasa HOT..?
Jawapan :
Oh tidak... I feel COOL and refreshing... hahaha...
Soalan 2:
Upload wallpaper PC/laptop yg anda gunekan skrg?
Jawapan :
Ni ha....shantik tak?
Soalan 3:
Cerita pasal gmbar nih..?
Jawapan :
Saja poyo suka tengok gambar yang snap sendiri
.... ada lagi tau tugasannya... panjangggg lagi....

Soalan 4: Kali terakhir makan PIZZA..?
Jawapan : Err... dua tiga minggu lepas kot...



Soalan 5: Lagu terakhir anda dengar..?
Jawapan : Tak on radio...so tak dengar lagulah



Soalan 6: Apa yg anda buat selain selesaikan tag nih..?
Jawapan : Layan Mak Chu dan dak Mat Gebu kat YM



Soalan 7: Selain nama sendiri anda dipanggil nama ape..?
Jawapan : MAMA. Sampaikan mak pun panggil mama... ish tuanya haku ni! Hahahahaha



Soalan 8: Tag lagi 5 orang...
Jawapan : Nama-nama yang naik ni... kalau rajin, buatlah ye... kalau tak rajin pun kena buat! Muahaha...

MAZ ~ ILHAM DAPUR

HANIELIZA

IZAH ~ A POCKETFULL OF SUNSHINE

JASMEEN

HASLINA

Soalan 9: Siapa orang no. 1...?
Jawapan : MAZ - driver dan chaperon mama. Ada lesen international lagi tau, jangan main-main!!! Tak lupa juga, pembekal takoyaki mama! Hahaha...




Soalan 10: Katekan sesuatu pada orang no. 5...?
Jawapan : Semoga riang gembira serta ceria menjawab tag mama lagi ye... ahakss...




Soalan 11: No.3 ade hubungan ape dengan sape...?
Jawapan : Blog Izah telah digandingkan dengan Blog mama oleh Ben.




Soalan 12: Bagaimana pulak dengan no.2...?
Jawapan : Kak Liza ada hubungan dengan buku resepi, senduk dan segala periuk belanganya!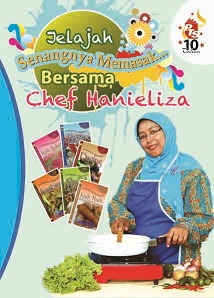 Soalan 13: Kata2 cinta dengan orang no.4...?
Jawapan : Daku setia menanti undanganmu.... wah....




Soalan 14: Berikan 5 fakta yg anda tahu pasal orang yang anda tag..
Jawapan : Alamak, sampai 5 ke? Cikgu yang bagi soalan ni pun jawab satu je... Tak pe, mama cuba try jawab eh...

(1) Baik hati
(2) Tidak lokek
(3) Suka menolong mana-mana yang tertolong oleh mereka
(4) Peramah...ada yang sampai tahap havoc! Hahaha...
(5) Kesemuanya wanita-wanita belaka....ahahahaha... dah tak ada idea la tuh! Tapi...betul apaaaa....