If for the past 46 years (the least), 22nd February is a happy day for us.... but not today. Everything has changed. Today, it's a sombre day for our family.
Today is Abah's birthday
.....
This morning I mopped the house and ironed the clothes. Why? Besides reason being
'IT'S ABOUT TIME!!
', those two chores makes me remember abah even more. I was known as the '
bibik
' of the house by abah and mak because I am the one who took care of the mopping section. Everytime I finished mopping, abah will said, "
Bersih lantai rumah ni. Sedap kaki nak pijak
" (translation : The floor is so clean and nice to step on).. how I missed that phrase.... And why ironing...besides reason being "
my pile of un-ironed clothes are as tall as KLCC
", abah was the one who taught me how to iron gent's shirt and trousers the proper way! Thank you abah for everything......I had a wonderful 42 years being your daughter just because I had such a wonderful abah..........Al-Fatihah...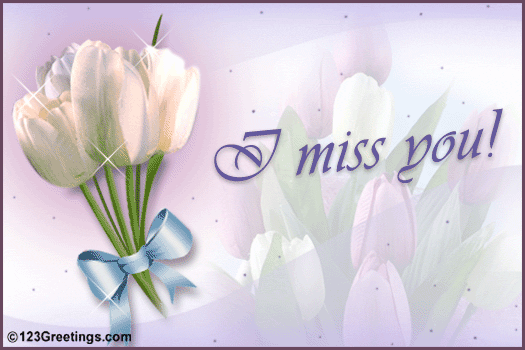 Recipe to share today will be our family's favourite. I got the recipe from mom. It's a Java recipe actually. My mom does not have Java blood in her but my abah has (Am I considered mixed-blooded then? Hahahaha..) So she must have gotten this recipe from her late mother-in-law I guess... Well, mom called it "Sayur Campur-campur" (Mixed Vegetable) but my Mak Busu said it's called Sambal Goreng. Whatever the name is, it's not that important to me. What I care the most is, it's yummilicious.....
SAYUR CAMPUR-CAMPUR (SAMBAL GORENG)
Source : My dearest mom
Ingredients :
Potatoes ~ diced
Tempe ~ diced
Tauhu ~ diced
Long beans ~ sliced
Onion ~ sliced
Garlic ~ sliced
Red chillie ~ sliced
Su un ~ soaked
Fresh prawns
(but I used dried shrimps, soaked)
Tamarind juice
Shrimp paste
Coconut milk
Salt
Sugar
Cooking oil
Method :
1. Fry the potatoes, tauhu and tempe separately till golden brown. Set aside.
2. With just a bit of oil, fry the long beans till slightly soft. Set aside.
3. Heat oil in a pan and saute sliced onion, garlic and red chillie.
4. Add in the fresh prawns and su-un.
5. In a small bowl, mix tamarind juice with shrimp paste. Pour into the pot and stir.
6. Add in enough coconut milk just not to let the vegetable become dry.
7. Add salt and sugar to taste.8. Lastly, add in all the fried ingredients and stir to mix.
SAYUR CAMPUR-CAMPUR (SAMBAL GORENG)
Sumber : Bonda ku


Bahan-bahan :

Kentang ~ dipotong dadu
Tempe ~ dipotong dadu
Tahu putih ~ dipotong dadu
Kacang panjang ~ dihiris menyerong
Bawang besar ~ dihiris
Bawang putih ~ dihiris
Cili hidup ~ dihiris
Su un ~ direndam
Udang segar bersaiz kecil
(mama gunakan udang kering aje, rendam)
Air asam
Belacan
Santan
Garam
Gula
Minyak masak

Kaedah penyediaan :

1. Goreng kentang, tahu putih dan tempe berasingan, hingga kuning keemasan. Ketepikan.
2. Dengan sedikit sahaja minsyak, goreng sayur kacang panjang hingga lembut. Ketepikan.
3. Panaskan minyak di dalam periuk dan masukkan hirisan bawang besar, bawang putih dan cili hidup.
4. Masukkan pula udang segar dan su-un.
5. Di dalam mangkuk yang kecil, gaulkan air asam dan juga sedikit belacan. Tuangkan ke dalam tumisan tadi dan kacau sebati.
6. Masukkan sedikit santan kelapa agar sayuran tidak menjadi terlalu kering.
7. Masukkan garam dan gula secukup rasa.
8. Setelah mendidih, masukkan kesemua sayuran tadi dan kacau sebati.