T.H.E R.A.M.B.L.I.N.G.S
As promised in my previous entry, today I will reveal the mystery of the missing bananas. Hehehehe....
When Fatin was at home during her semester break, she had asked for Banana Split. And as we all know, Banana Split is quite expensive and not that I can't assemble it myself. So being a stingy-in-a-good-way mom, I told her lets make our own Banana Split which she gladly agreed to because she is as stingy-in-a-good-way as the mom
...ke manakah tumpah kuah kalau tak ke nasi kannnn... jangan tumpah atas meja pulak, bazir!! Hahaha!
We bought the ingredients but didn't find time to assemble our banana split. As days passed by, the bananas were way too soft to be assembled as banana split. In order not to let them go to waste, I've transformed those bananas into this lovely cake. And guess what, this recipe was shared by two guys! Talented guys! Thank you Mat and Syafiq. You guys are awesome! The cake is soft, moist and lovely. Worth trying.
So, the mystery is solved. I rest my case :D
T.H.E R.E.C.I.P.E
MOIST BANANA CAKE WITH CHEESE
Posted by

MamaFaMi


Source 1 : Che Mat Gebu
Source 1 : Syapex Kitchen
Ingredients :
60g soft brown sugar
1/4 teaspoon salt
1 teaspoon ovalette (sponge cake stabilizer/Quick 75)
3 large eggs
125g ripe bananas - mashed
a few drops of Banana Essence
115g flour *
1 teaspoon bicarbonate of soda* (sift together)
120 ml corn oil (you may use melted butter)
2 ripe bananas - diced
1/4 cup shredded cheddar cheese
Method :
1. Pre heat oven at 175 C. Grease an 8 inch round baking tin with butter. Place a greaseproof paper on the base of the tin and grease the paper as well. Set aside. *I used 2 rectangle aluminium foil casing.
2. Beat soft brown sugar, salt and ovalette till well mixed.
3. Add in eggs and beat at high speed till thick and creamy (the consistency of sponge cake mixture). Reduce the speed and add in mashed bananas and banana essence. Continue beating till mixture is well mixed.
4. Add sifted flour and baking powder, a little at a time. Mix using a spatula.
5. Pour in the corn oil (melted butter), mix well.
6. Finally cut and fold the diced bananas and shredded cheddar cheese.
7. Pour into the prepared tin and sprinkle more cheddar cheese on top.
8. Bake for 45 minutes.
9. Once done, remove from the oven. Leave the cake in the tin for about 5 minutes or so before removing it onto a wire rack to cool. Ready to serve. Enjoy!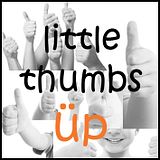 Have a nice day!